Smart Lock on my Nexus 6P caught my attention the other day. I restored my device to not put any personal data at risk and tested some of its features. My 6P has a rather nice fingerprint reader, but if I can avoid authenticating in "safe" environments it would be awesome. You have the following five options; on-body detection, trusted places, devices, face and voices. I personally trust "devices" the most as I have more control of what device I choose.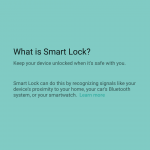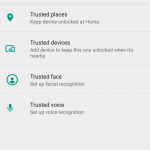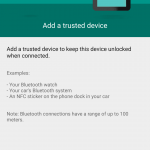 Trusted places also works pretty well from my experience, however as I live in a concrete building in 7th floor there I don't like a 80m diameter at all 7 floors(?).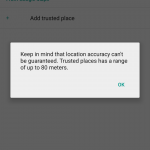 I used to study Biometric identifiers during my maters, including physiological and behavioral. Must say some of the research from NISLab NTNU Gjøvik is rather solid, and it is fun to see similar technology is adapted here by Google in their on-body detection.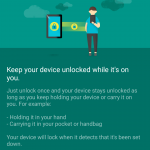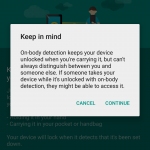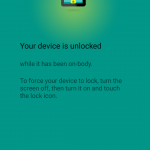 Read more about how to set it up here.
I will update the post after testing it for a while.