Personally I like cars ? , not just to drive them wherever I want, but also because of how they make me feel, powerfull and flexible at the same time. Being a tech guy I have customised most of my cars, primarily from an entertainment perspective but also visually. As with one of my first cars, a Toyota Corolla 98 E11 hatchback, I was inspired by the legendary (in my opinion) Corolla WRC 97-99.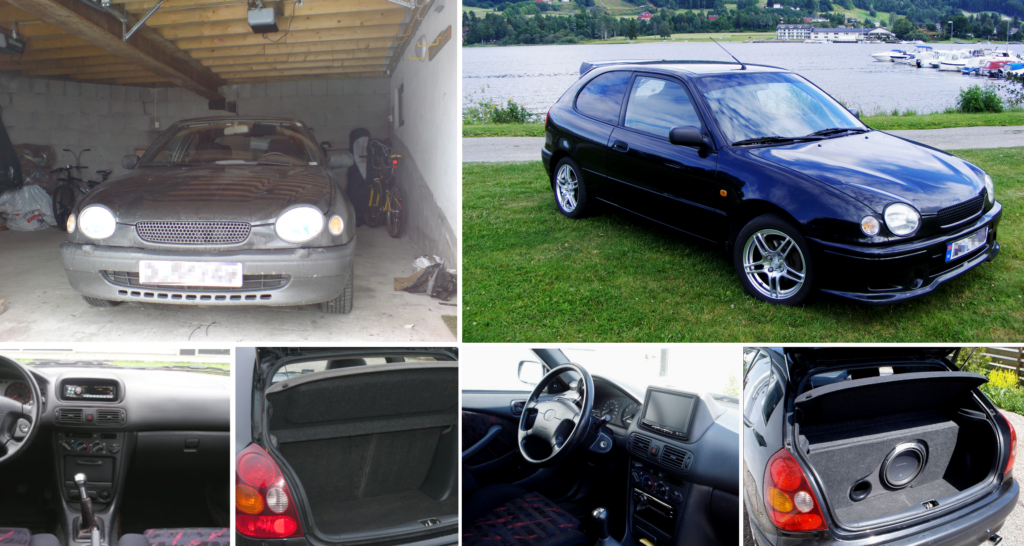 I enjoy browsing car databases that simplify comparison, provide complete inventory and specifications are important when you are on the lookout for a new car or just want to review what new hot features are available.
I prefer these (in addition to traditional second hand markets):
A while ago I also postet my custom dipped Mini Cooper S, remeber?