What to expect from a standard USB cable?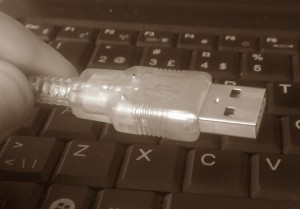 Probably not surprising, but check out this video from Chaos Communication Congress and the presentation "To Protect and Infect" by Jacob Applebaum to learn more about the speculations of NSAs hardware implants in USB cables, exploits, malware etc. for surveillance, namely: Somberknave, Totechaser, Iratemonk, Monkeycalendar (with references to Karsten Nohls work), Bulldozer, Iron Chef, Cottonmouth, Howlermonkey, CTX4000 (ragemaster RF-flooding) and more.
More about the actual documents presented you find here at Leaksource.